December 2021
We are thrilled to announce that we are continuing with our annual Xmas Gift Appeal!
All gifts donated or purchased will be distributed to our passengers on the minibuses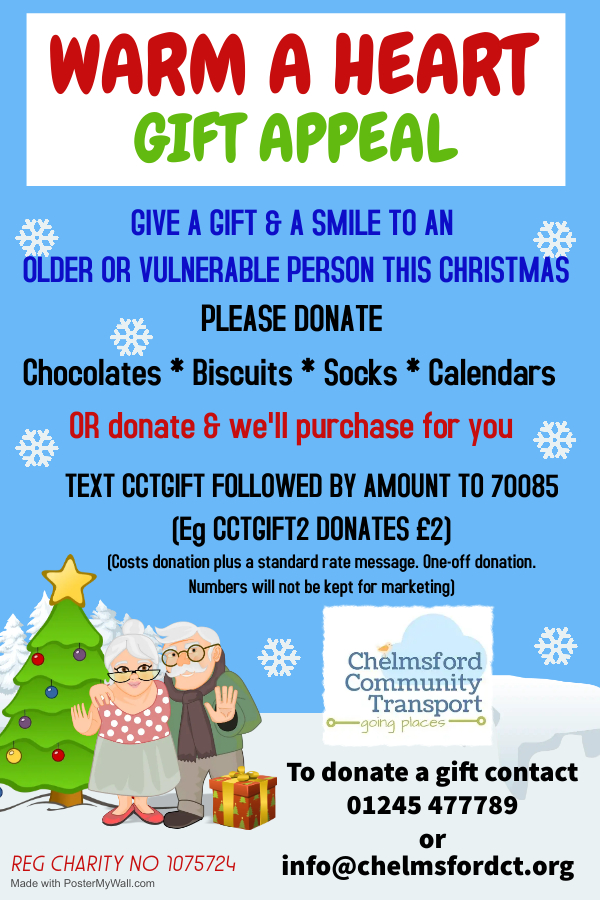 We were pleased to announce in April 2019 that we would be providing Hospital Transport to Mid-Essex Hospitals; offering car journeys to Broomfield, Braintree, Maldon, Southend and Basildon Hospitals.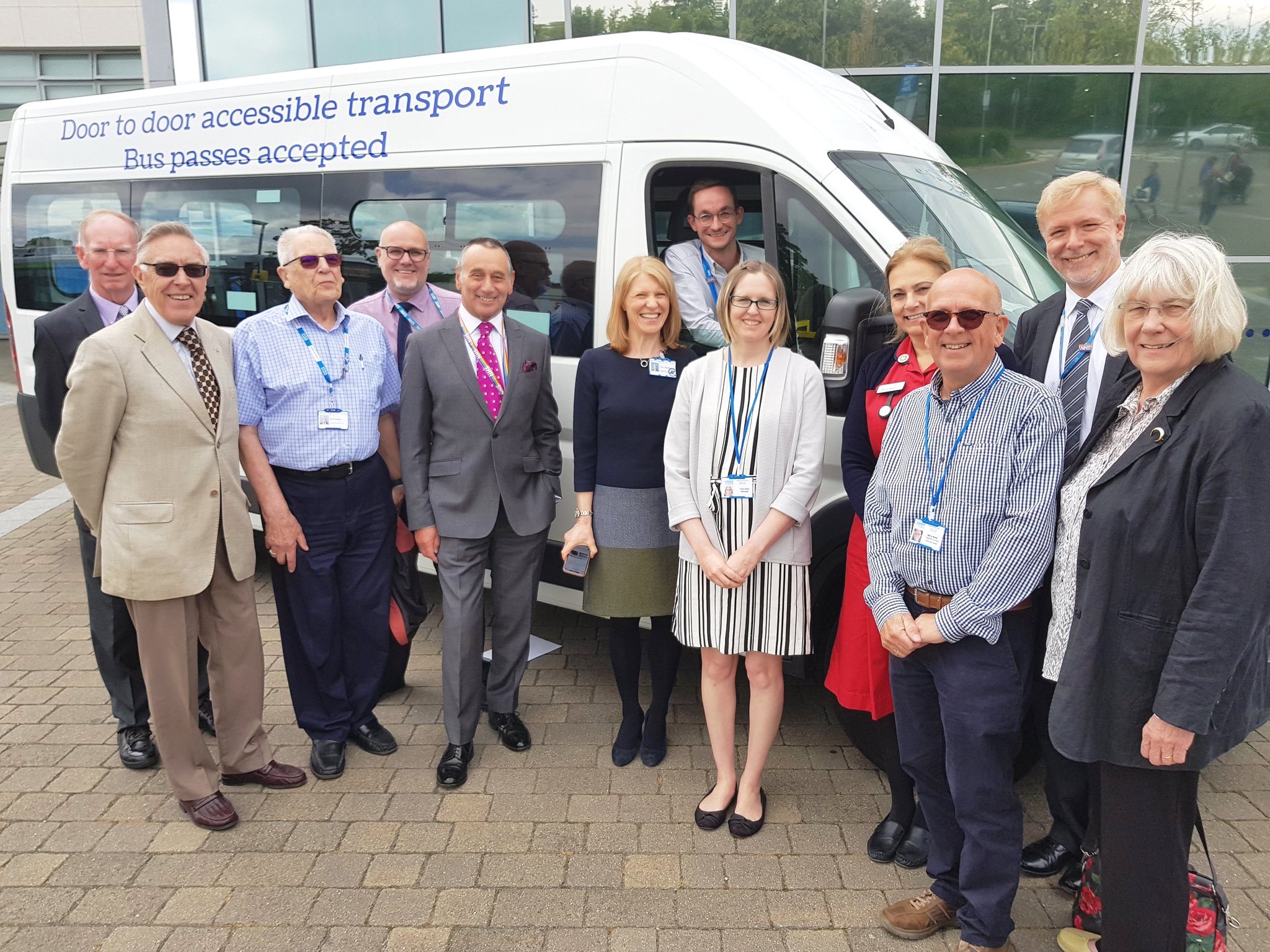 The Launch of our new partnership with the NHS!