Welcome!
Chelmsford Community Transport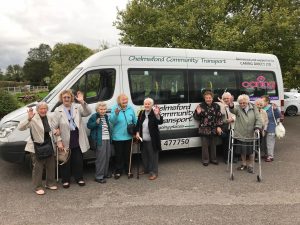 Providing door-to-door transport by car or minibus helping those who are unable to use public transport because of age, physical or mental disability or rural exclusion. We have a team of volunteers who drive their own cars, plus seven mini-buses equipped with wheelchair lifts.
There is an annual administration cost of £12 per year for individuals and £15 per year for couples or 2 people living at the same address.
In our Minibuses we can take you anywhere within Chelmsford and surrounding parishes for any reason Monday to Friday between the hours of 9am – 5.00pm
Bus passes can be used on all weekday individual mini-bus travel (e.g doctors, hospital, shops & hairdressers).
Our Volunteer cars are tailor made to you – offering just transport or the opportunity for one of our drivers to assist you with shopping, accompany you to appointments or be a friendly face if you want to try a new club. An affordable fare applies to our volunteer cars depending on mileage.
We also run a very popular Weekend Excursion Club, travelling in a group to various places around Essex.  Fees apply.
---
Do you like knitting?! Help us fundraise this Christmas by knitting us some cute, festive stockings and fun stocking fillers!
Click the photos below for the pattern!
We have a selected amount of donated wool in the office. Please call 01245 477789 for more information!
---
NEWS FLASH!
We are pleased to announce that from 1st April 2019 we will be providing Hospital Transport to Mid-Essex Hospitals; offering car journeys to Broomfield, Braintree, Maldon, Southend and Basildon Hospitals.
Due to this exciting development we will be recruiting for new Volunteer Car and Minibus Drivers – please click on the Volunteers tab to find out more!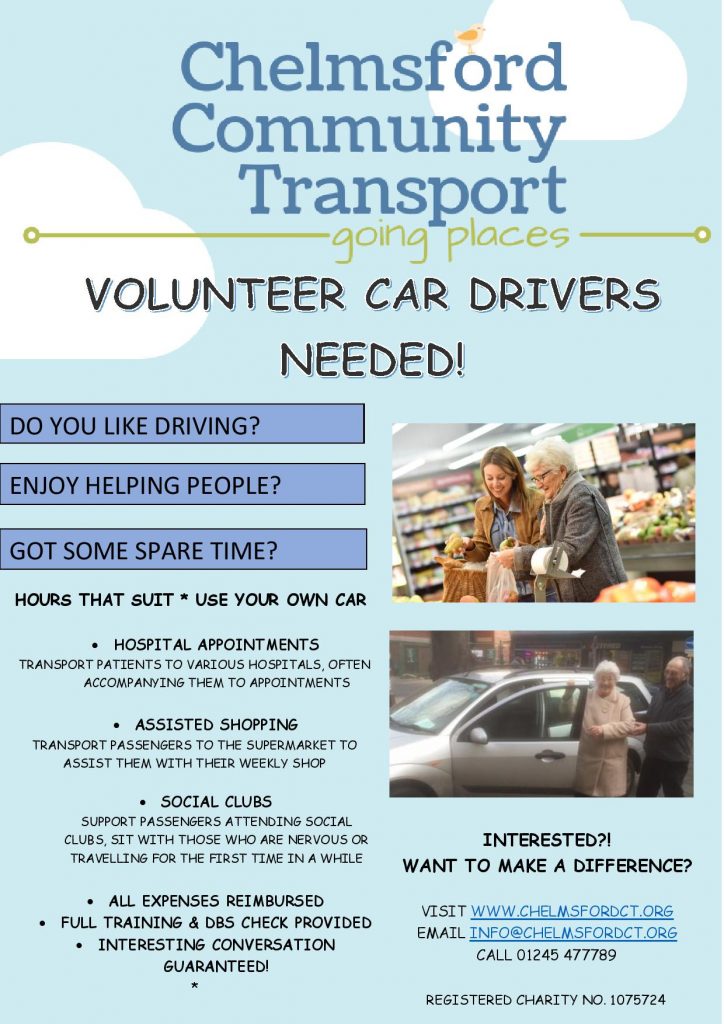 ---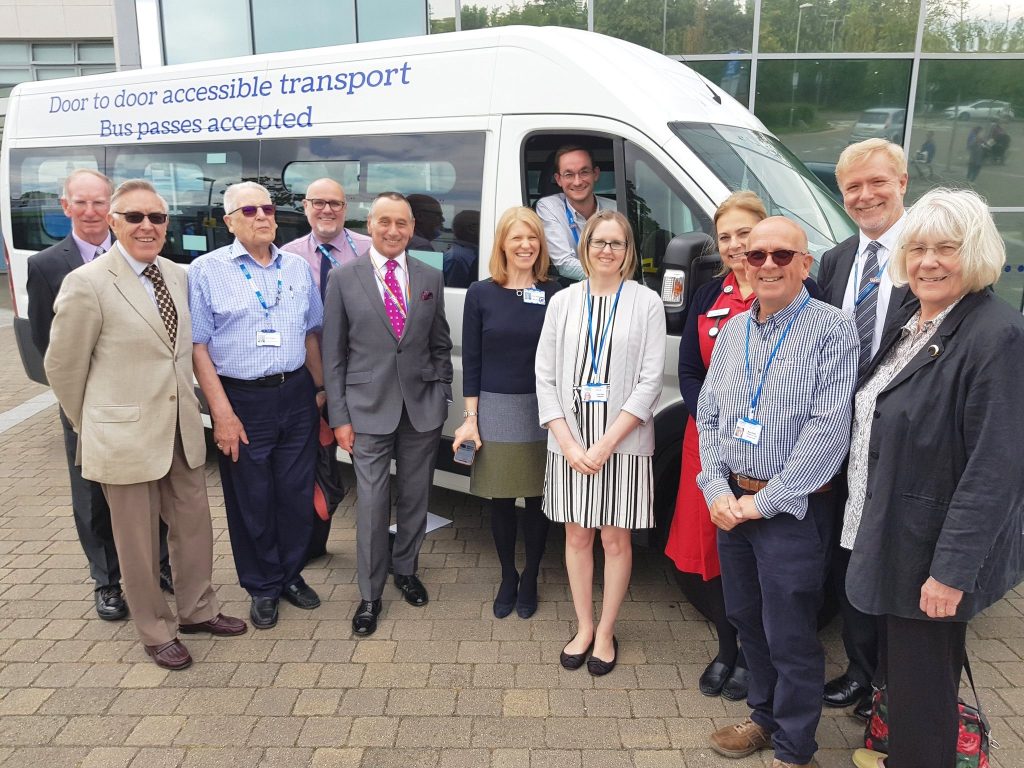 The Launch of our new partnership with the NHS!
---
The Essex Lottery


Click on this link to buy tickets which will also make donations to us, and you may win up to £25,000!
---
EasyFundraising
Whenever you buy anything online – from your weekly shop to your annual holiday – you could be collecting free donations for Chelmsford Community Transport. Use this link to go to EasyFundraising, sign up and shop as normal through a link on their website. We get a donation for each purchase and it costs you nothing.
---